We are glad to inform you that we will be present at Bauma 2022 📌 We will be pleased to welcom you at Hall A4 Booth 342 in Messe München from the 24 to the 30 OCT 2022 📅
Join #BAUMA2022: we've an unbelievable surprise for all our guests! We've arranged a great opportunity for professional development in the machinery industry. You could enjoy a live demonstration of our innovative link for test benches and get the official Aliauto tester certificate.
What are you waiting for? Save the date and stay tuned, update will follow!🔜
#oktobertest #hydraulics #testing #quality #madeinitaly #bauma 
#bauma2019 #munchenmesse #fluidpower #pumps #motors 
#testbench #event #tradeshow #comingsoon #aliautoitalia 
#nexterbox #oktober #becomeapro #certificate 
JOIN THE OKTOBER TEST!
During #Bauma2022, the main event in the machinery industry, we will present our innovative link for test benches.
Are you curious? You can try it at the hall A4, booth 342 or comfortably online: stay tuned for getting speechless with other surprises!
NEXTERBOX
We're thrilled to present you Nexterbox, our innovative link for Test Benches at #Bauma2022 in Messe München.
And to all of you who can't physically reach us at the event, we offer you the possibility to follow the entire presentation comfortably from your desk in videocall and to assist the testing live. Don't worry, the presences are numbered and reserved to the subscribers! There are three available dates, based on your geographic area of origin:
• 25 Oktober 2022 in the morning, for Middle and Far East countries
• 26 Oktober 2022 in the afternoon, for America
• 27 Oktober 2022 in the afternoon, for Europe and Africa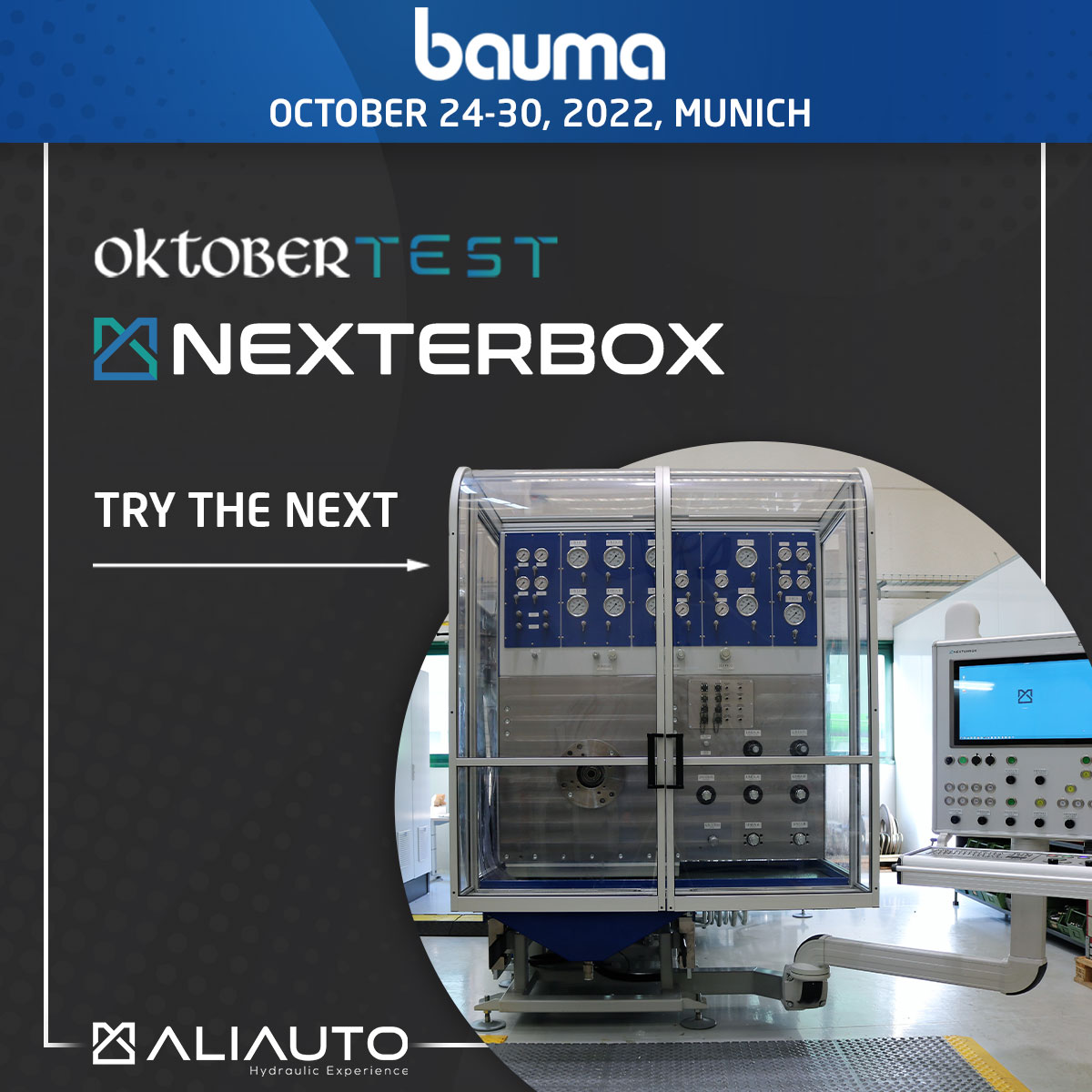 TRY THE NEXT... At our booth you will have the opportunity to carry out a REAL test in REAL time with an automatic program, by connecting the demonstration test bench that is present at the fair, with our REAL Test Bench at the Mirandola plant in Italy, thanks to our Innovative Link NEXTERBOX. At the end of the test, we will provide you also a certificate!